I think it's funny that everyone thought there was SO much snow at where I live. haha I don't actually think there is alot, we used to get a lot more! I took some more photos today... hahah and yes I know i'm a dork. However, I love this hat. It's so funny looking!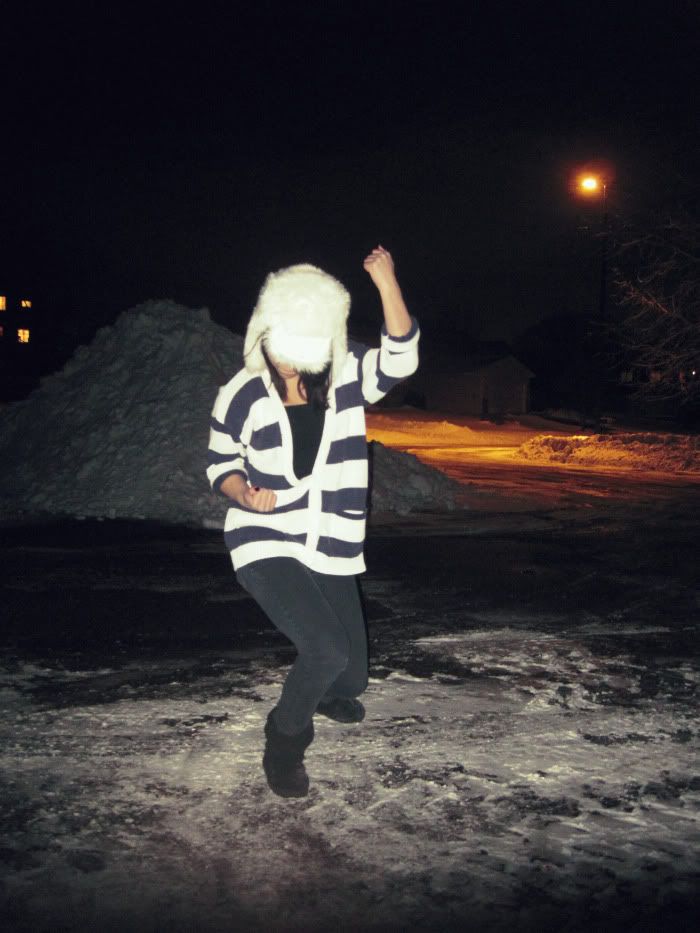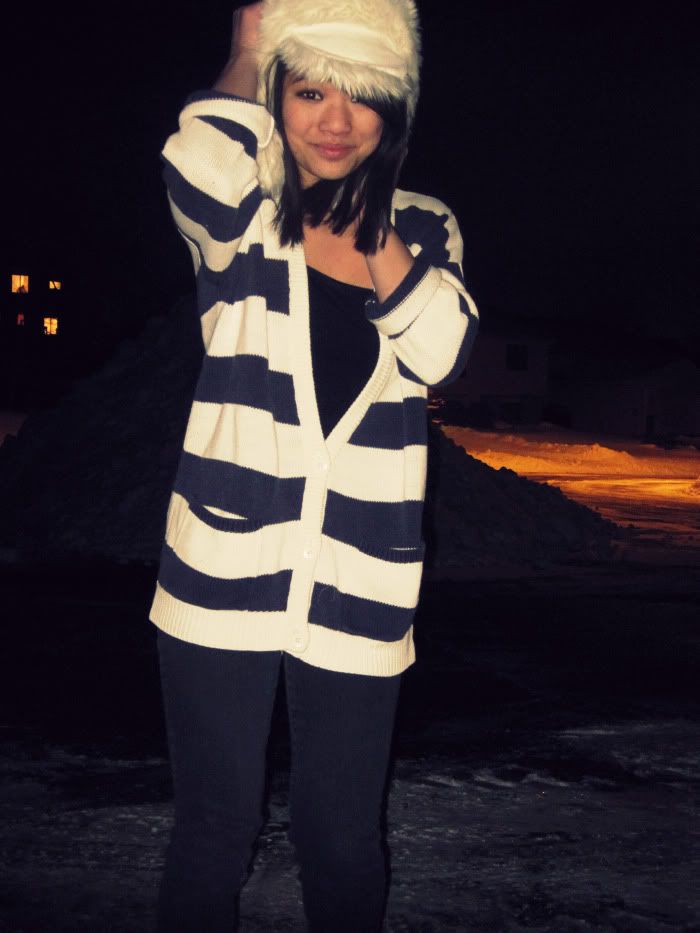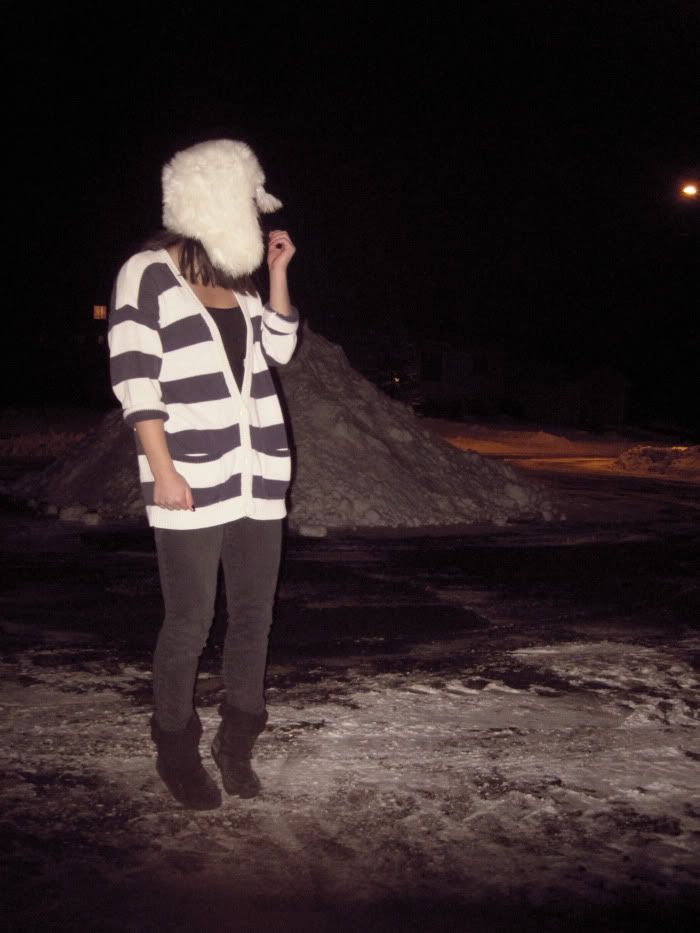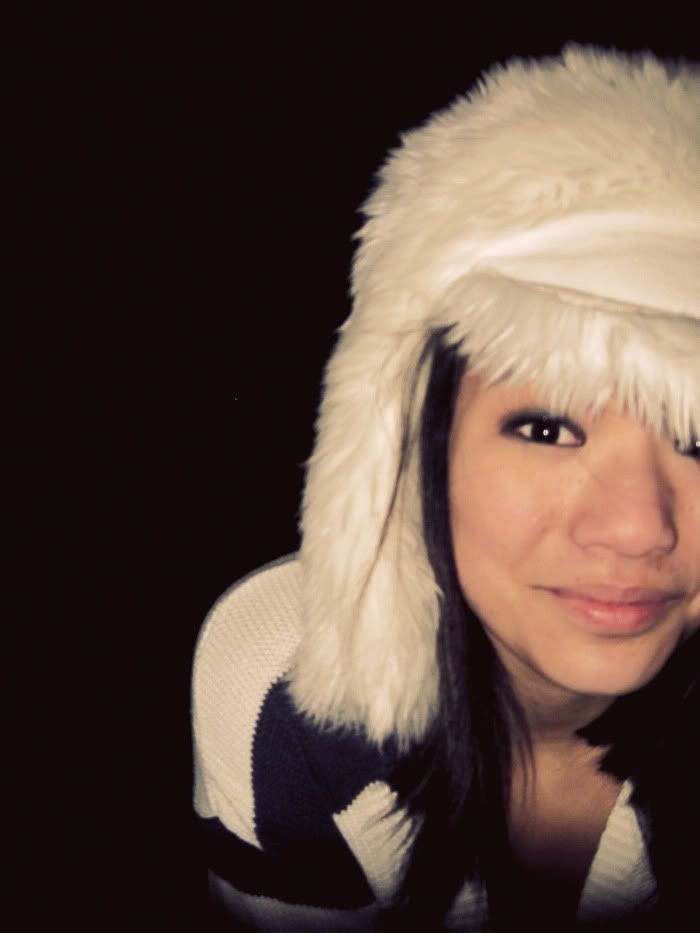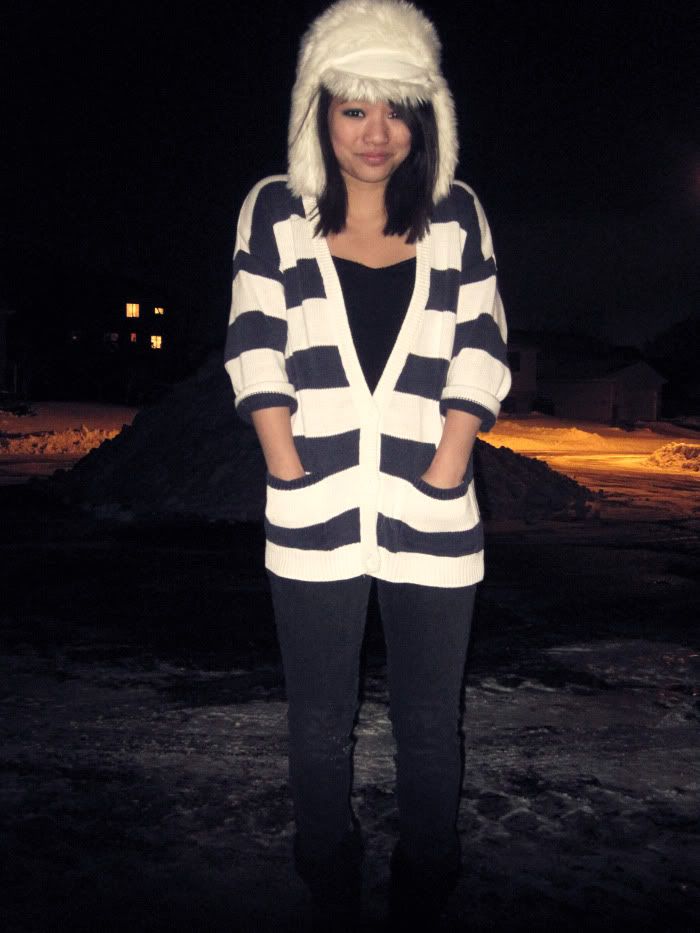 it was sooooooo cold taking these photos, my hands started to get numb!!!!
And you can see my face got a little red too....