Finals are DONE!!!!!!!!!!!!!!! So happy. And I ended up with all A's on my report card, a perfect 4.0 GPA. so that's good. however, I did get a C+ on my Bio test... hahah opps. Whatever, I've maintained my perfect GPA so, it's all good!
I took some photos for you all... I've missed blogging. I've missed seeing all your wonderful blogs! I have so much to catch up on. I'm sorry I've been neglecting everyone this week, it's been crazy. Gymanastics has been going well, we have our first meet next Friday. I'm pretty sure I'll be on varsity, which is awesome especially since I'm only a freshmen.
I love this jacket, too bad it's not warm enough to wear. Pulled out my lovely Polaroid camera, that I got for $5 at a garage sale. jacket: Urban, Pants and v neck: Pac Sun, hat and camera: Vintage, necklace chains: Forever21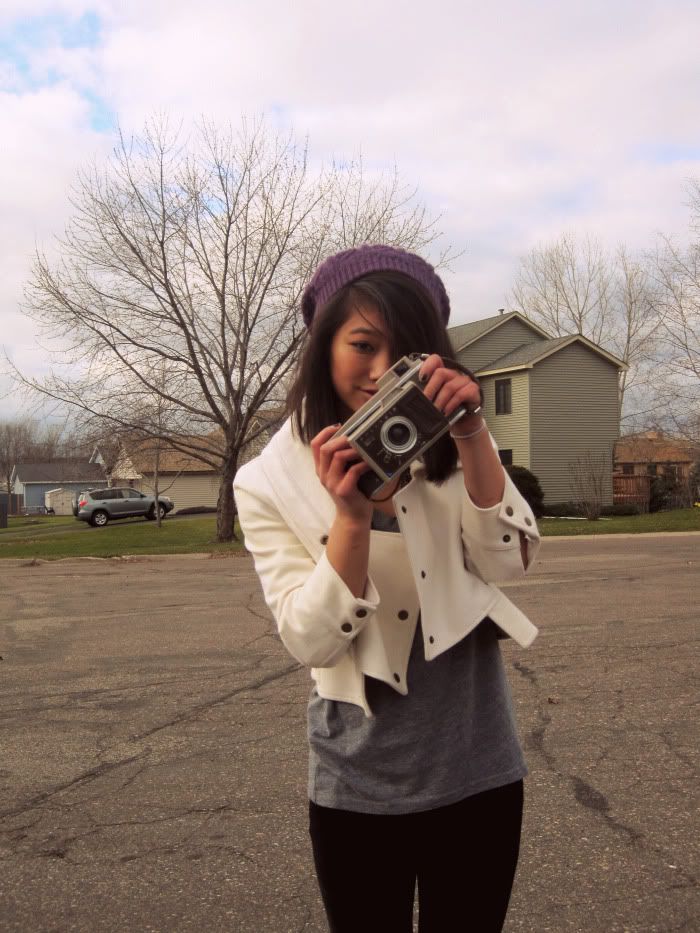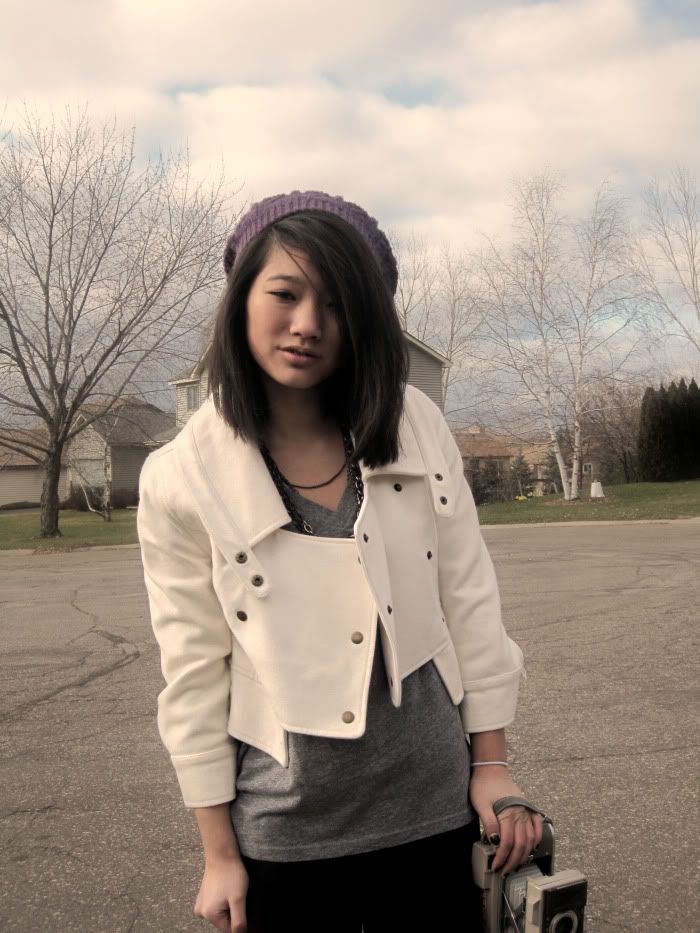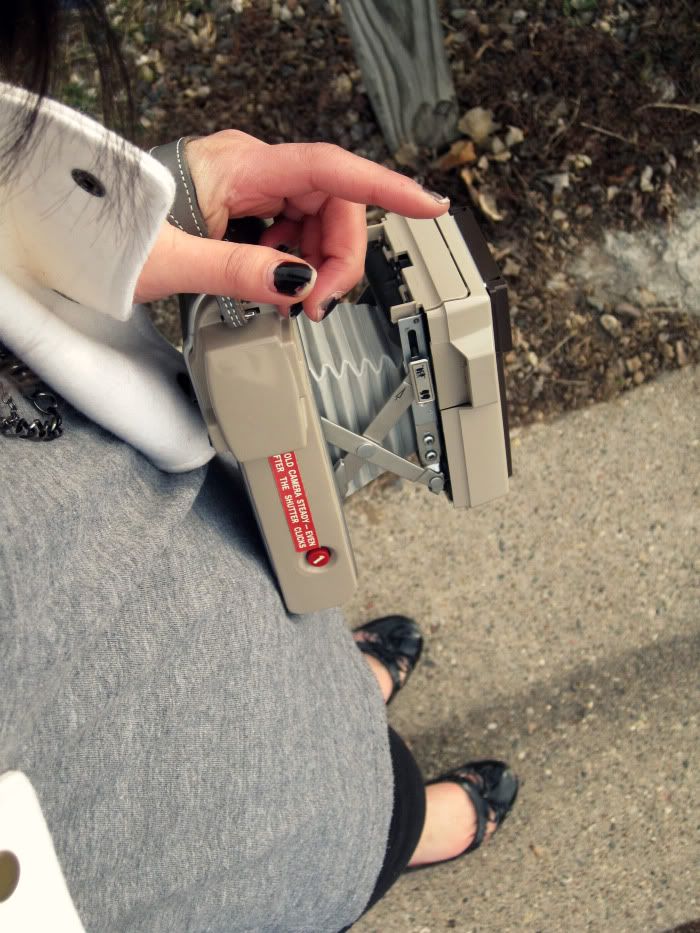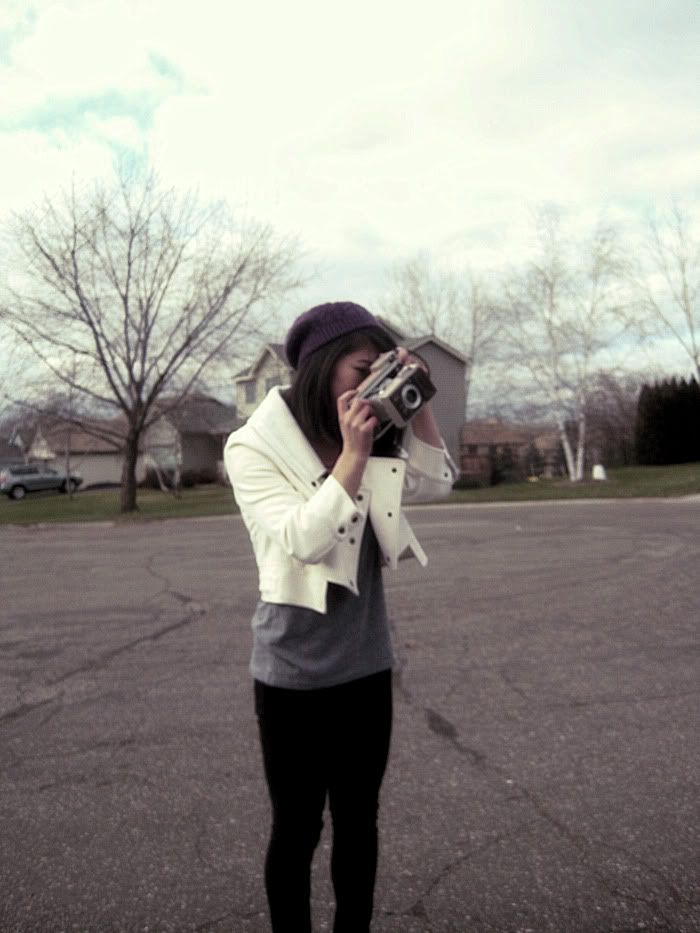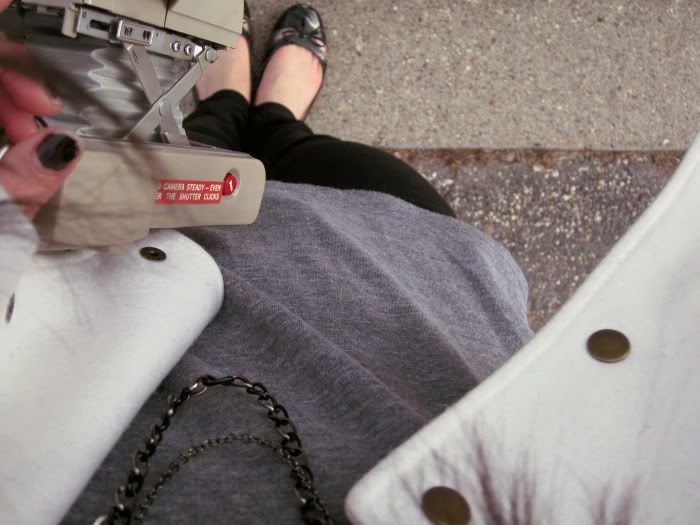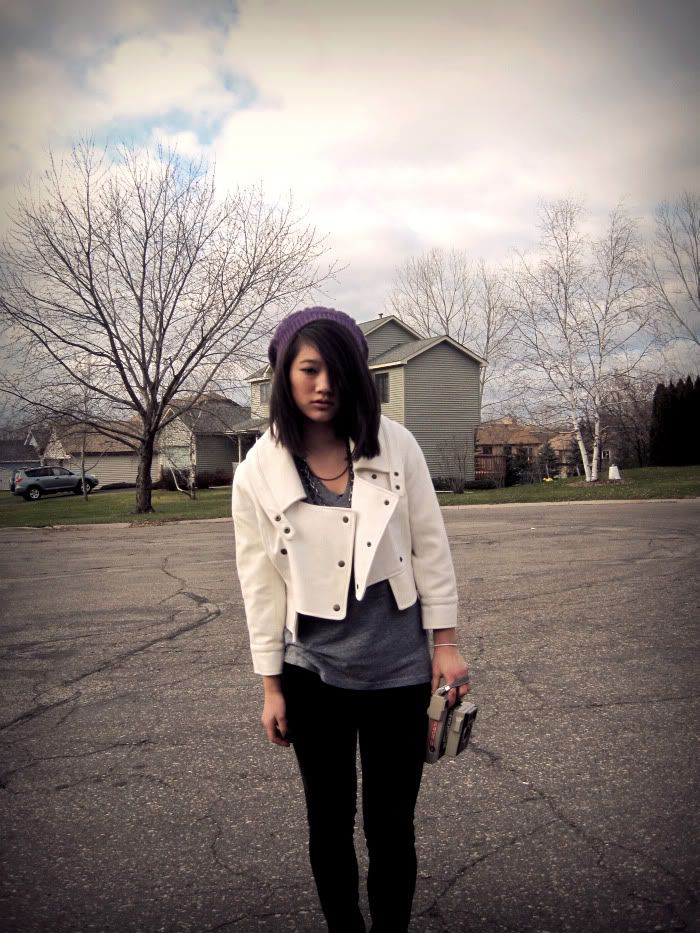 So glad I'm back now. Hope everyone has a great weekend, I don't have school tomorrow!