I haven't really blogged in a while. Sorry about that, track started on the 15th. So I've been busy with that, and my shin splint came back, and they hurt so bad! Ah, I've learned how to pole vault, and I love it! The pole vaulting coach wanted me to try it since I'm a gymnast, and he said I could be top three in the Conference. Hopefully, my shins will hold up this season.

Spring Break just started today. A whole week to do... nothing? Hopefully I'll get some shopping in, but I have no money. I also have track practice three times next week in the morning. I also got two big projects to do over break too.... what teacher assigns projects over break? I have to write an essay in English class and do some Paris project for French. BLEHHH.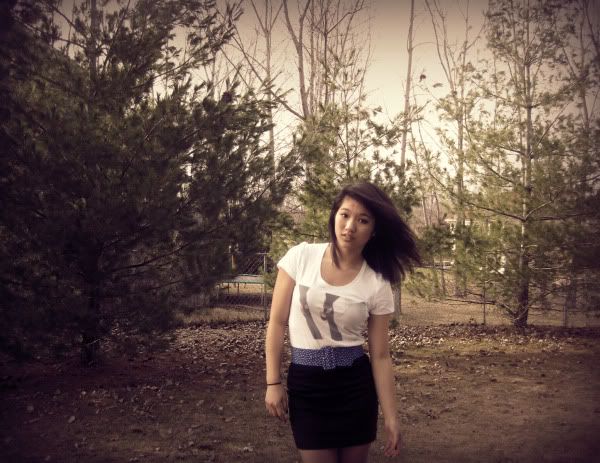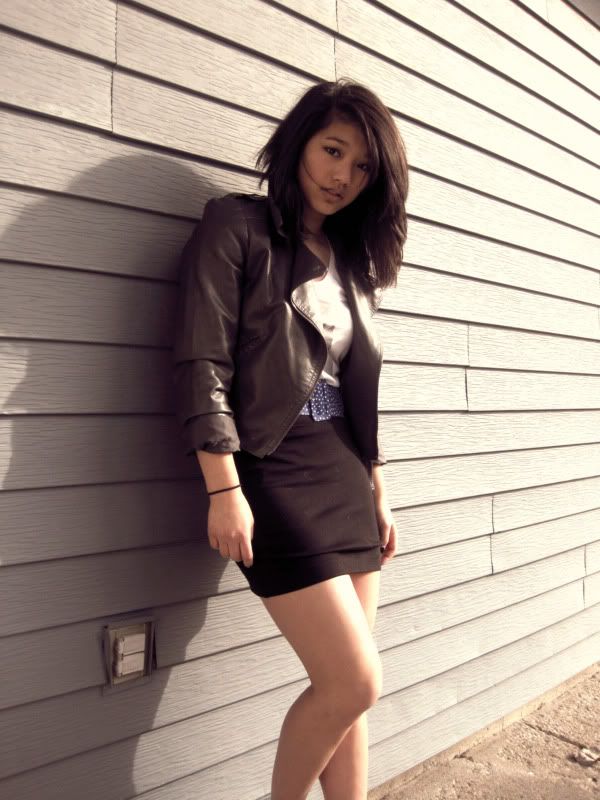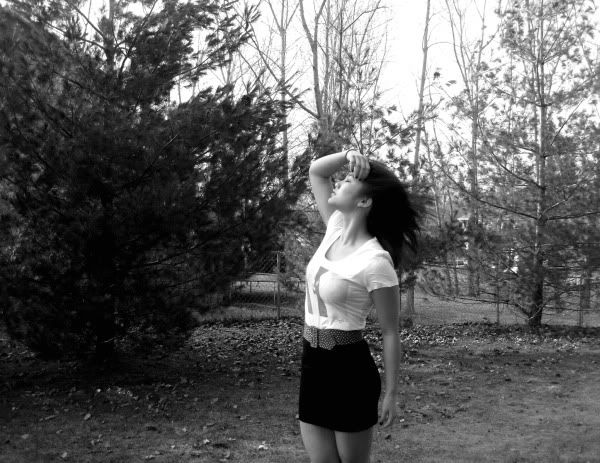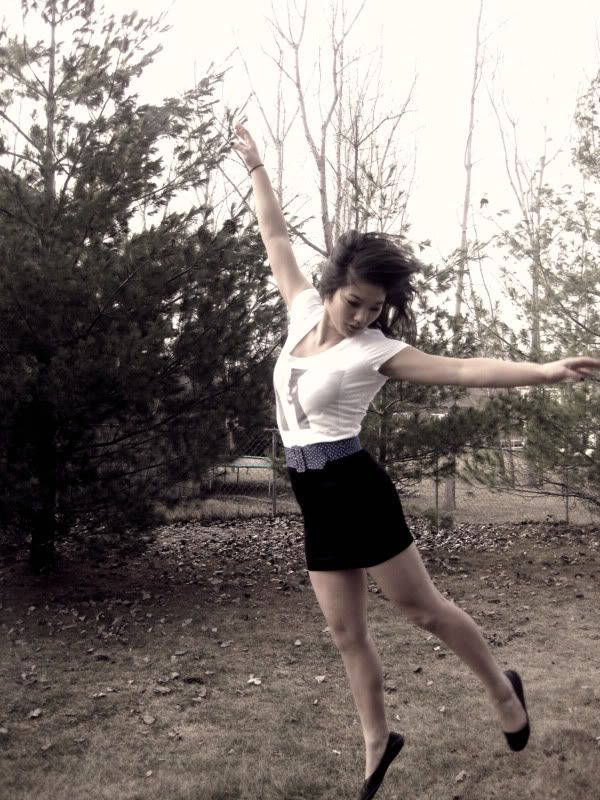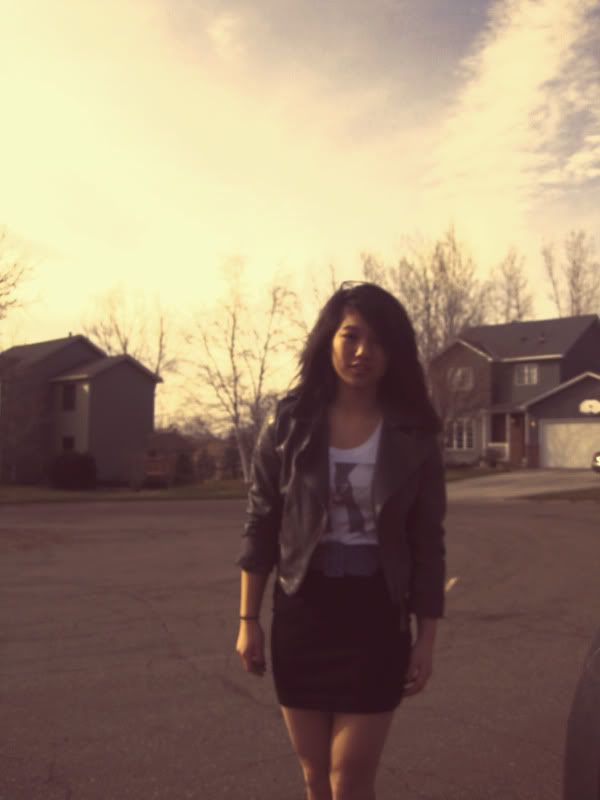 '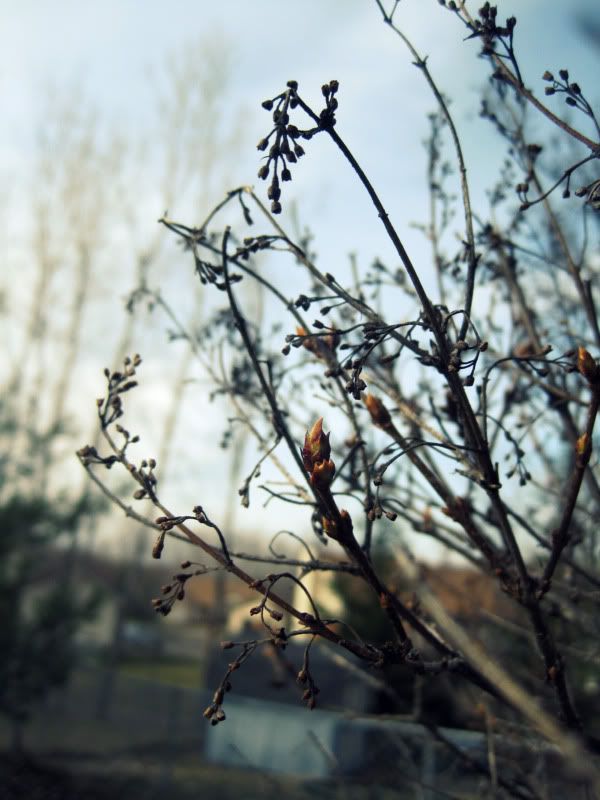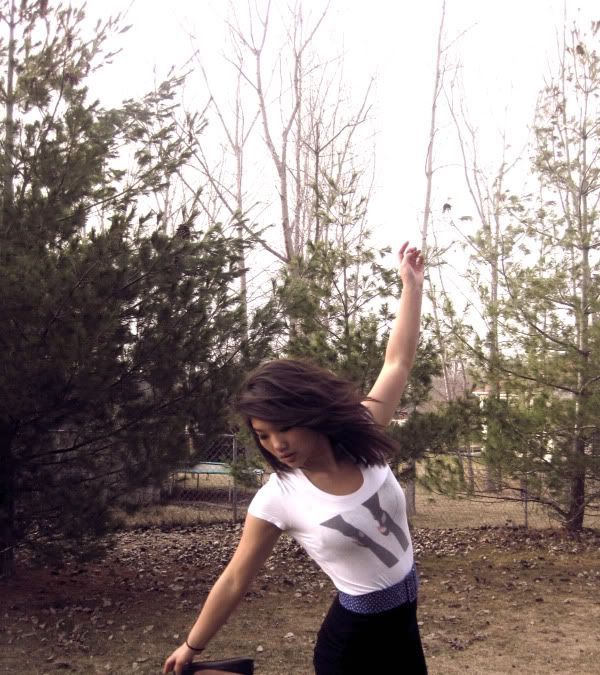 This Trimester in school, I have photography class. It's hard, but I really love the subject. Now, I want a DSLR camera more than ever. I've decided the only reason to keep my grades up is no longer to impress my parents, cause obviously it doesn't work. The only reason for me to do it is because it's my way to get far from home. I want to go live in the East Coast (NY, MA, etc) and I want to go to college there too. HOwever, the only way I'll be able to afford it is well.. I can't. So that's why I'm gonna keep my my perfect 4.0 GPA and hopefully get a scholarship that will whisk me away from home. I wanna get as far away as I can... Sigh.
Well, just thought I'd update you on my current thoughts. xoxo
Skirt: H&M, Belt and shoes: Vintage, jacket: Target