So where I live, there's a saying that goes like this: "If you don't like the weather, wait five minutes and it will change". This is most certainly true. The other day it was 50 degrees and sunny, now, however, it's snowing sideways! As great as the snow is, we're getting tired of it. It's almost April, and we still have snow. Something isn't right.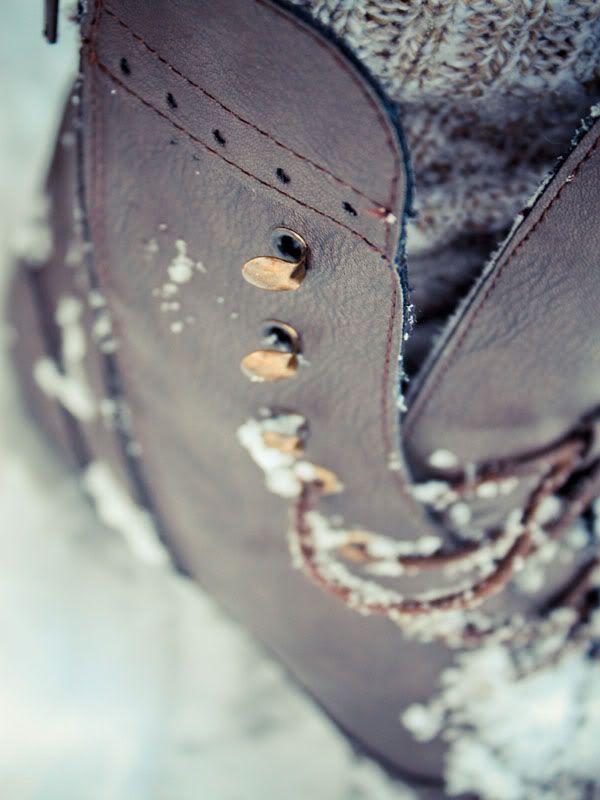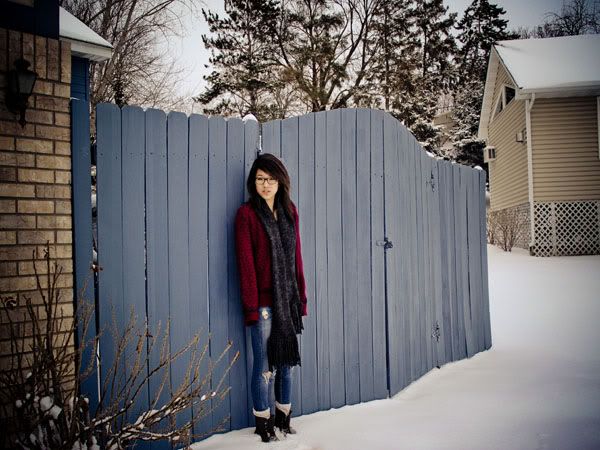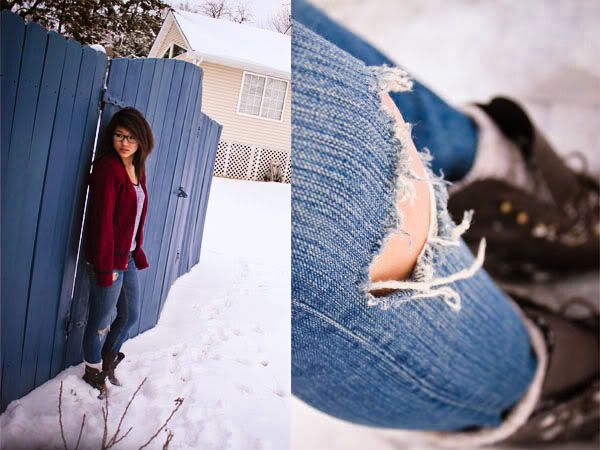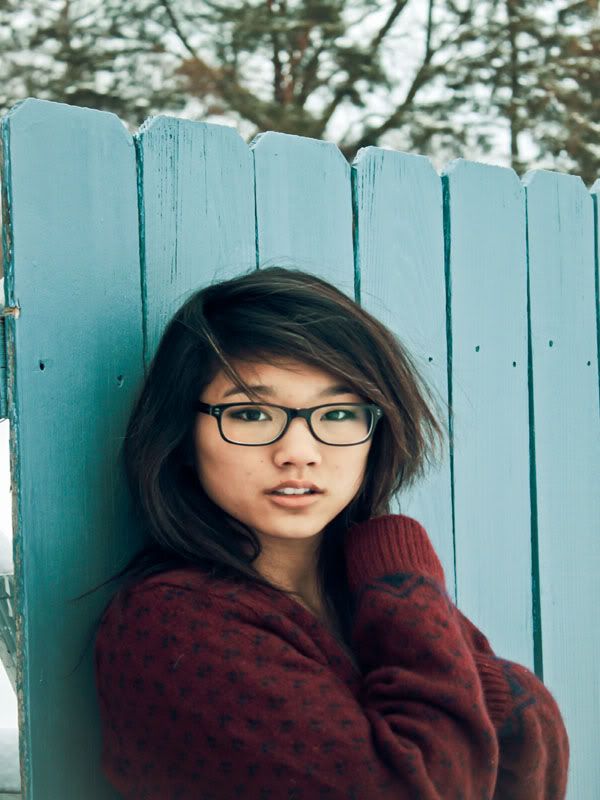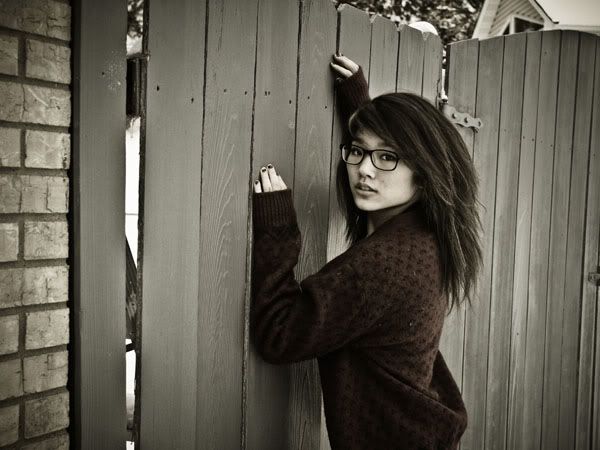 Sorry for the boring outfit, I just thought I'd dress cozy for this. The scarf was knitted for me by a dear friend as my Christmas gift. It's 100% wool, and oh so amazing.
Sweater: Vintage, Scarf: Homemade, Jeans: Pac Sun, Boots: DSW, Socks: My mother's
PS: HI DAVID!!!!!!!!!!!!!!!!!!!!!!!!