Happy Friday everyone! The weather here is starting to warm up, which is nice, except for the mud, slop, and dog poop ALL OVER MY YARD from this past winter! It's quite gross actually. I got myself out of bed just to talk some photos, so please excuse the messy hair, and lack of makeup!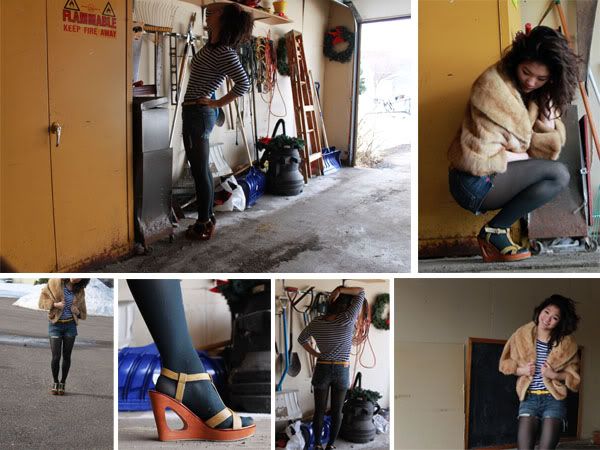 I got this vintage fur coat from a fundraiser for my old school. Every year they have a huge garage sale, and this lovely piece was left over, so it was given to me. Granted, I'll probably never ever wear it out in public, but it's a very beautiful cape.
Picture taking was a lot easier today, maybe because the sun wasn't as harsh today as it was the other day. I also got some random items found in my garage to prop up my camera. Hope y'all like it (:
shorts: vintage levi's, shoes, coat & belt: all vintage, shirt & tights: Target

Star and Dakota want to say hi~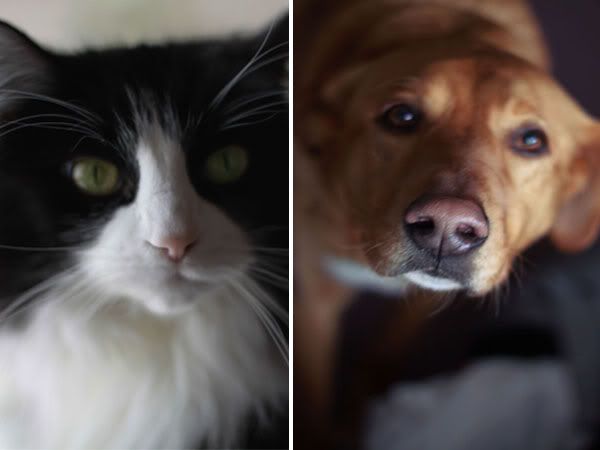 Have a fun weekend!