Guys, it seems like forever since I've blogged, but in reality it's only been like two days....weird. Anyways, first I'd like to show you two new band t shirts I got. Ones to this awesome band called For All Those Sleeping, which is like a screamo band. And the other shirt is to another local band called Sing It Loud, which are an alternative pop band (kinda like All Time Low, but A LOT better) I have another shirt coming from another band... Wow, I'm spending all my money on t shirts! What's up with that??

I had a Biology test today, I looked at the test and just about cried. I'm a smart kid, and good student, but for some reason Biology isn't clicking with me... So it'll be interesting to see how it turns out. However, I currently have like 101% in it... after this test I have no idea.
Here's an outfit. I feel like all I've been doing is Inspiration posts. Do you all like my inspiration posts or should I stick to outfits??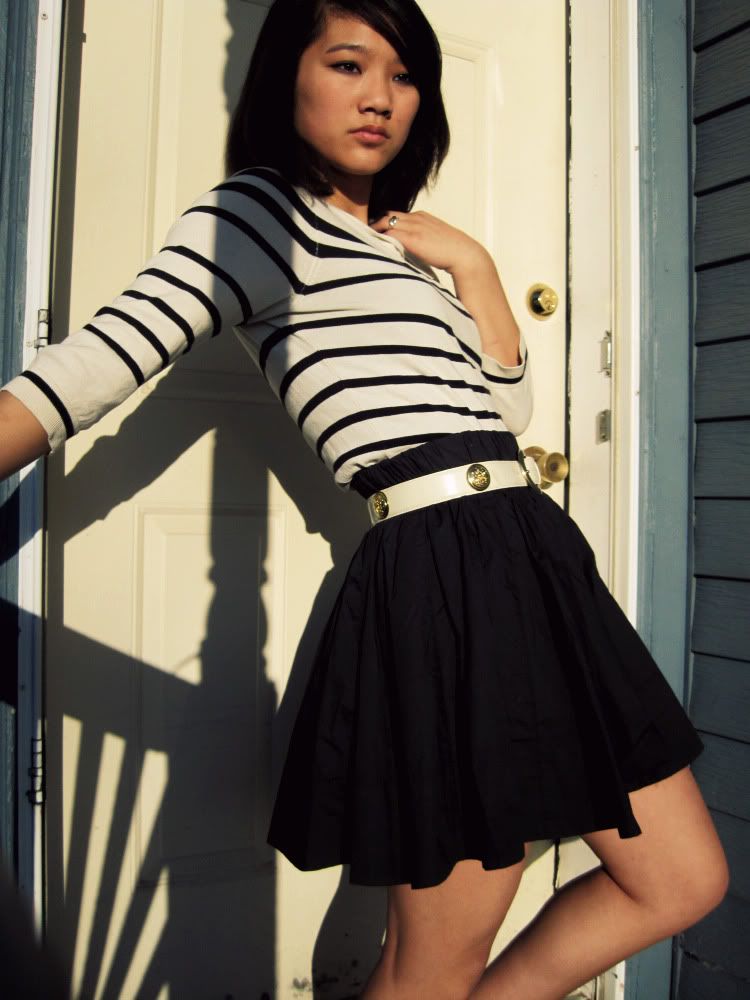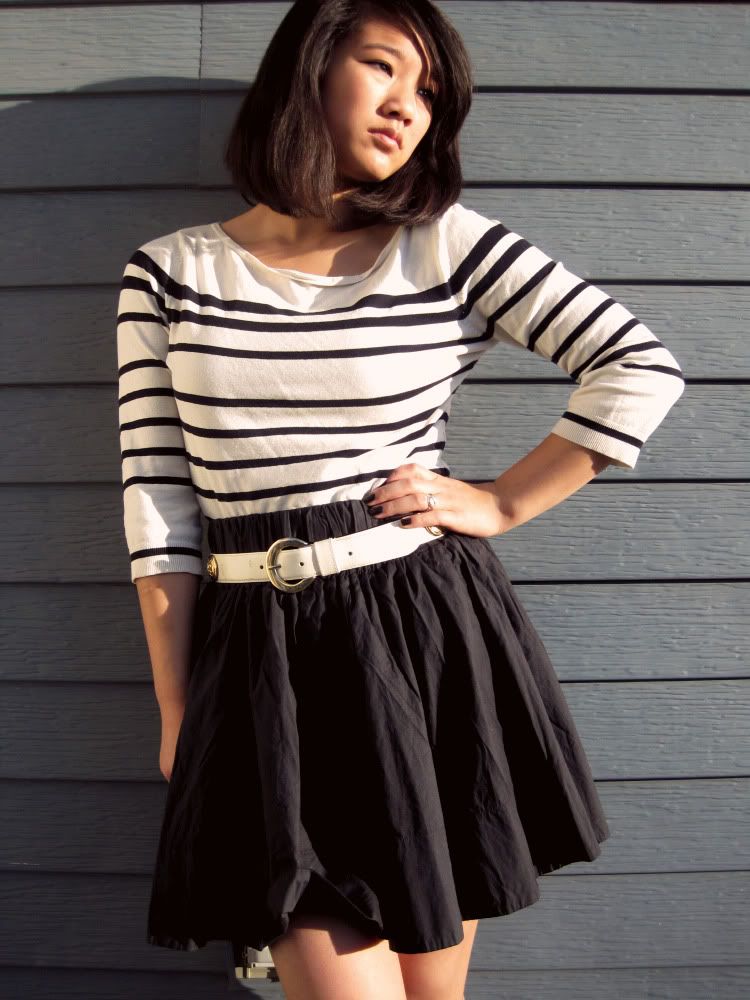 Shirt: H&M, top and belt: Vintage
It was SO sunny today, hence the squinting in all the photos.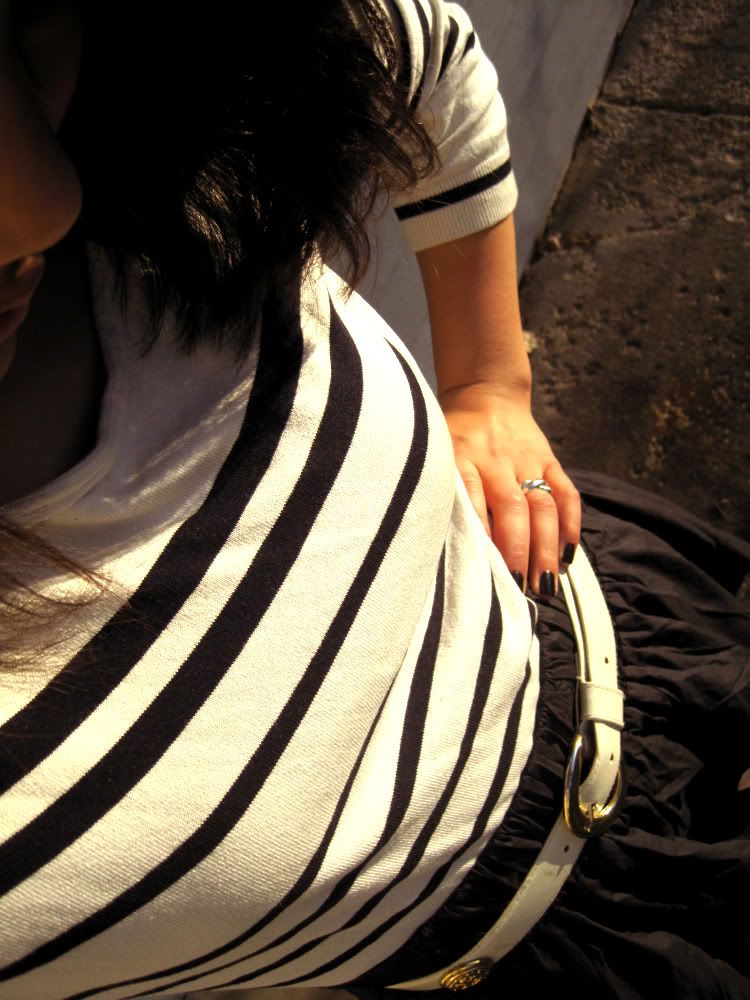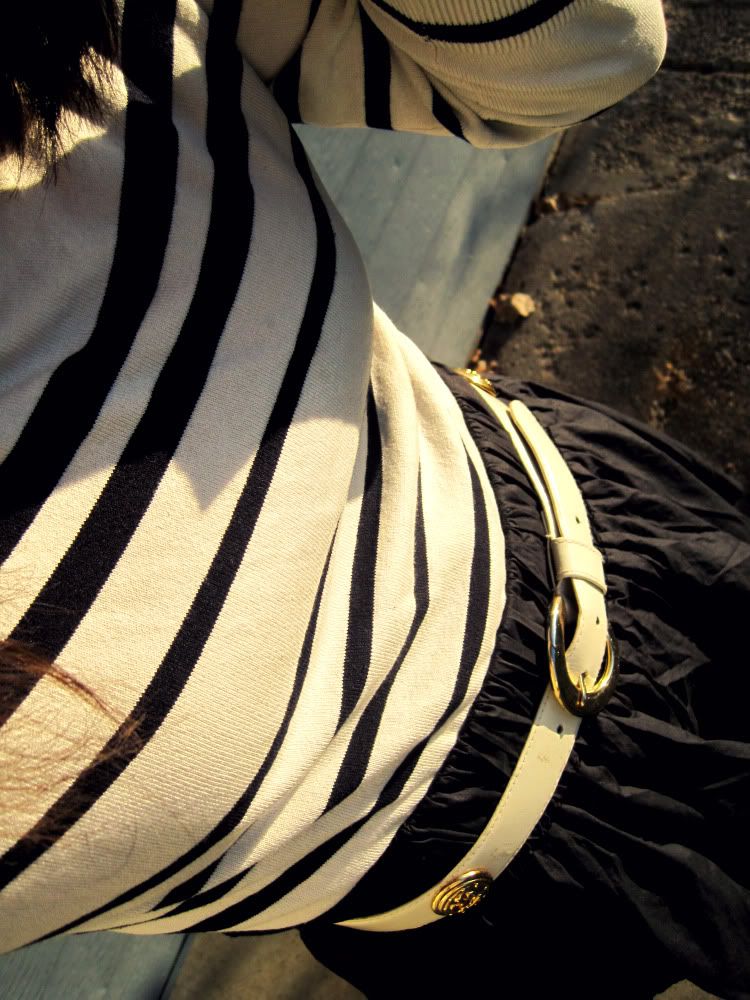 close up of the belt and such...
Everyone have a good week okay? Thanks for the comments, I'm still a little busy so I haven't been able to return everyone's comments. I"m working on it!