IT SNOWED LAST NIGHT!! haha everyone's status on facebook this morning was "It's only october 10th, it's way too early for it to be snowing!" but it all melted by this afternoon... *sigh*
I'm currently trying to convince my dad to bring me to the All Time low, We the kings, and The Friday Night Boys concert at the end on Novemeber. I know it's kinda silly to go to a concert with your dad, but my mom won't let me go by myself or with just friends. So I'm gonna go with my buddy Ena, and hopefully the venue will have someplace for dad to sit... we don't want him in the general admin area with tons of screaming teenage girls. I don't much care to All Time low, I think they're too mainstream for me. However, We the Kings is amazing. I usually listen to hardcore/screamo/rock stuff, but I have a soft part in my heart for We the Kings.
Another one of my favorite powerpop bands is A Rocket To the Moon. Their new CD comes out on the 13th... and I'm super excited to buy it! Nick Santino, the lead singer, is a total babe... hahaha. Back to my rock roots, I'm gonna guy the new blessthefall cd. it's real good!
Mom and I went shopping today. A new thrift store just opened up... and I got some things.
Here's what I wore: Leggings-H&m, Flannel-vintage, hat and shirt-forever21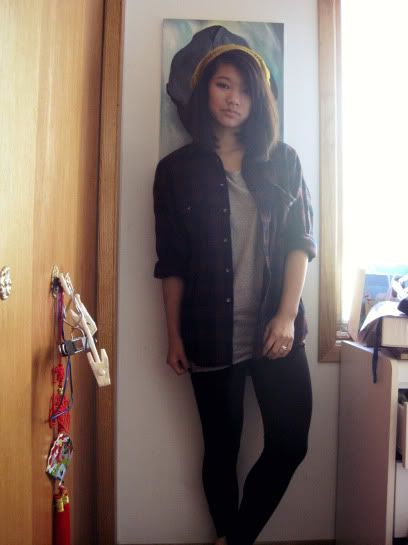 Here's what i bought
Got a new slouchy/beret/beanie hat thing.... what do you call these things?!?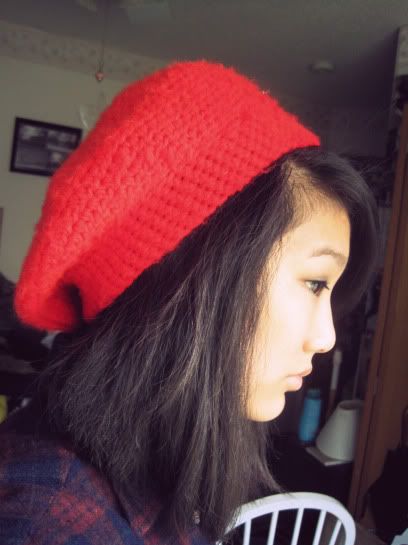 New plaid flannel shirt. This is really thick and heavy duty. Good for winter :D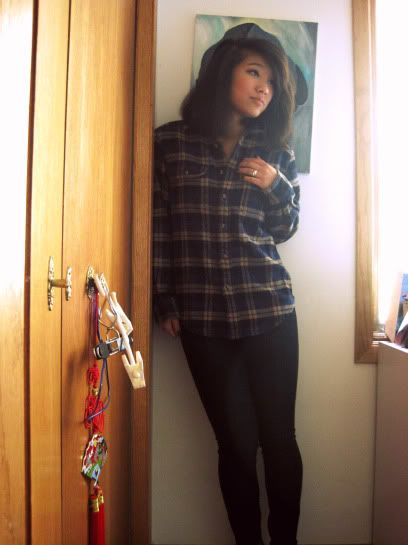 This adorable red sweatshirt with toggles!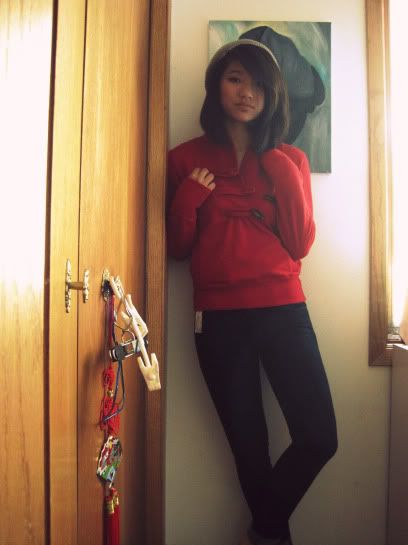 This is such a weird photo... haha but I got 2 pairs of flats, one gray the other brownish. woo.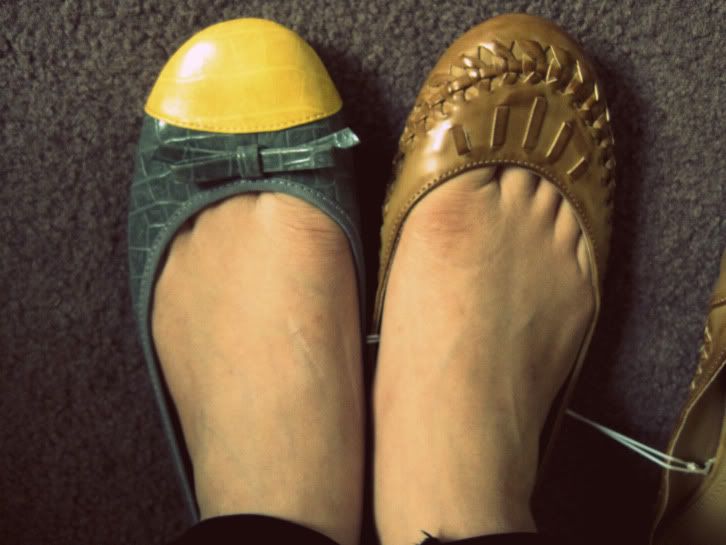 Sorry for the bad photos! I hope everyone enjoys their last day of weekend xoxo