Today was such a beautiful day outside... it was all sunny, and just a tad bit of wind. So Gorgeous. Here's just one photo I took of some sunnies outside of church the other day...
And what I wore... Not to exciting, but I love the print on this tank top.
tank: Forever21, Sweater &boots: vintage, Jeans: Pac Sun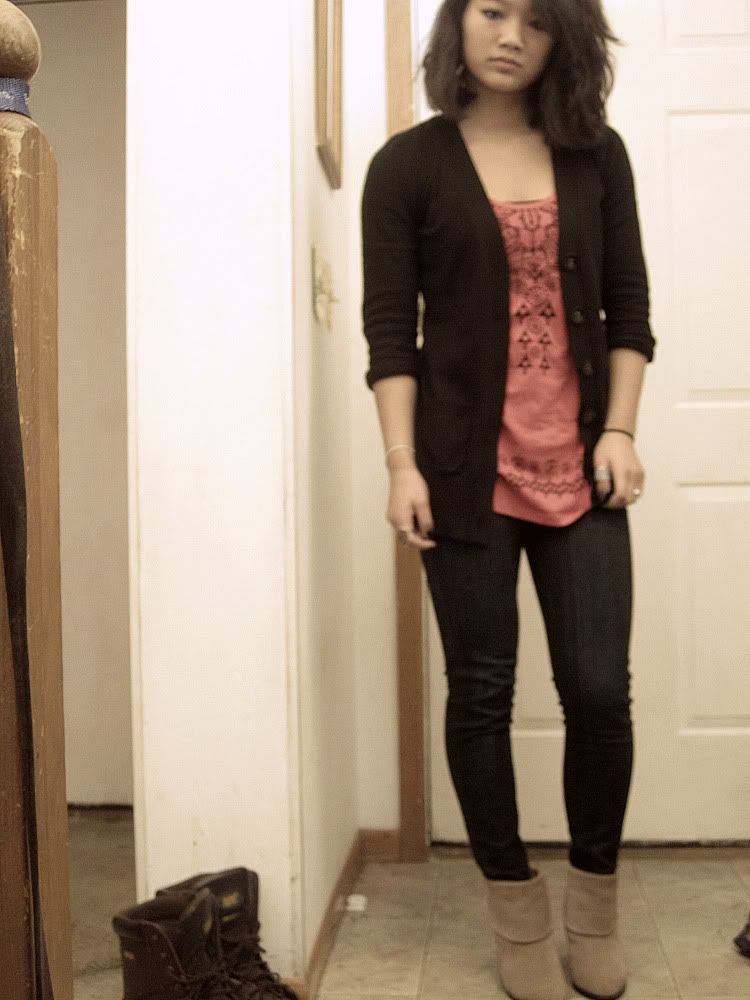 Dakota got in the way... sorry for his butt. I was singing the song, Dakota by A Rocket to the Moon, while petting my dog. Mom thought i was crazy, and I had to show her the song to prove me innocent.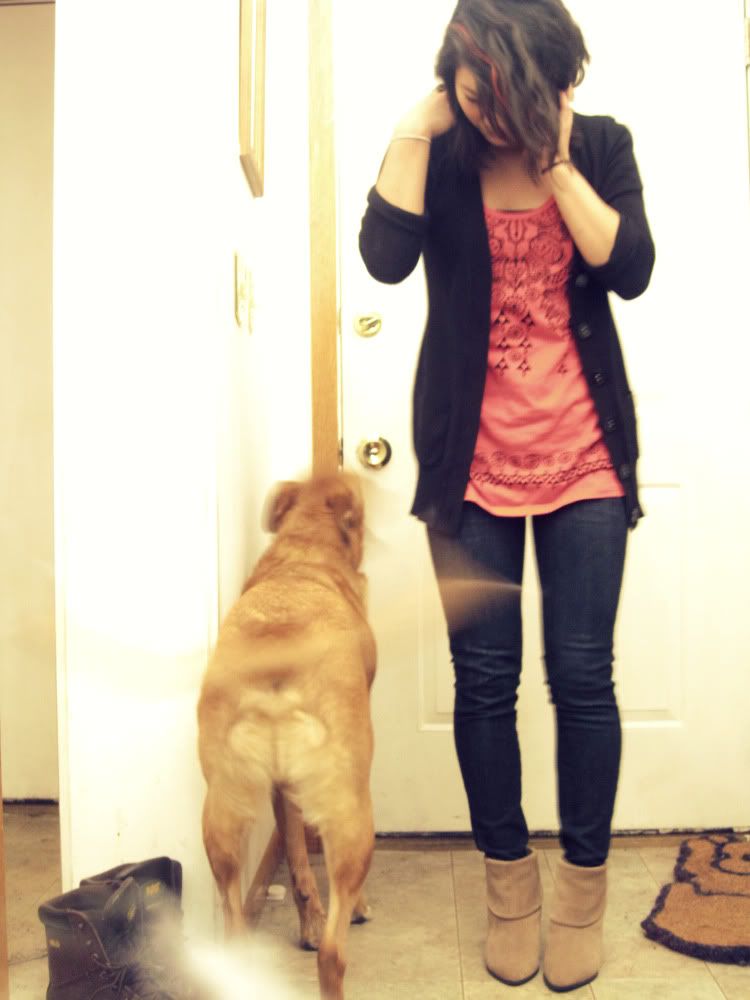 Up close of the print. Very cool.... haha

Sorry for the boring post. So that guy who's in my bio class... he found me on facebook! I didn't even know he knew I existed. I didn't even know he knew my name. Ha I love facebook