First, thanks for ALL the support and love from my last post. I guess I didn't really realize how hard things were gonna be once I left. and I'm pretty sure a lot of you are sick of my emo-ness and complaining. So, I've finally delt with the cold, and took some photos of the dress I bought last week....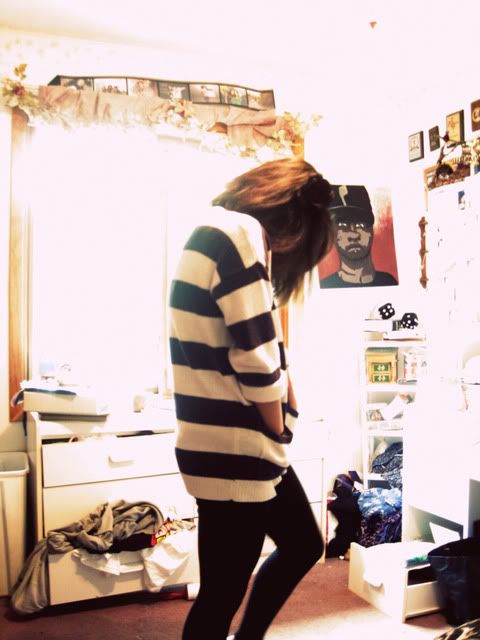 Leggings: H&M, cardigan:Vintage, flower headband: forever21

and here's my dress! it's very simple. but i like it. and some more pictures of the new mustard hat (more photos like 3 posts down...)

Then I just got this simple gray t shirt, with a cool zipper pocket.
skirt: H&M, hat: vinatge, t shirt; forever21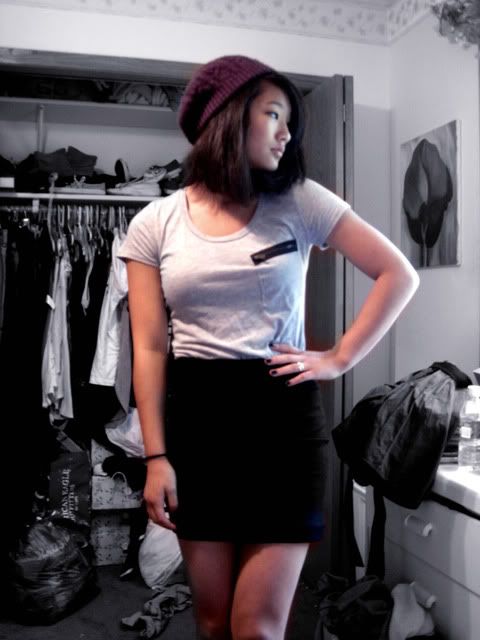 and last but not least, just a simple chain necklace

wow... real cute. haha

everyone have a great week! hopefully mine will be better! xoxo