Very interesting day... first i'm sickkkk. I never get sick, but lately everyone around me has and I've finally caught the bug. So far, it's not bad. Just stuffy nose and headaches. My voice is also weird, I kinda sound like a man... ish.
Secondly, there were 3 fights today at school! One was at A lunch, second was right before 5th period, and the last was right after school in the front. What an insane day. I've kinda noticed that some of the kids at this school have either A. A bad temper, B. No respect or C. Are just really stupid. Ha, the joys of public school. On the other hand, there's lots of cool people here.
Today's weather was GORGEOUS! It's a perfect fall day. The weather is about 65 and sunny, a little bit of wind, and the fall leaves are changing. What more could I ask for?? So I took some photos of some of the red. orange, and yellow leaves that had fallen from the trees. Beautiful day.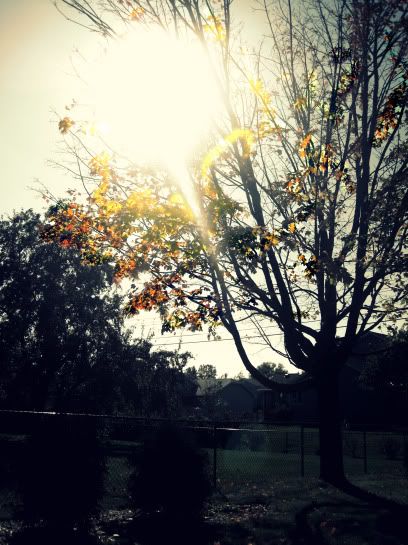 I just realized some of the pictures of leaves by the curb, look like a bunch o poop. haha opps

Last night, Mom and I went on a late night adventure to the pet store. We got 2 goldfish, 1 fiddler crab, and 2 snails all for her classroom. apparently the little ones are learning about animals. WOO HOO.
Meet Bob, the other fish died last night....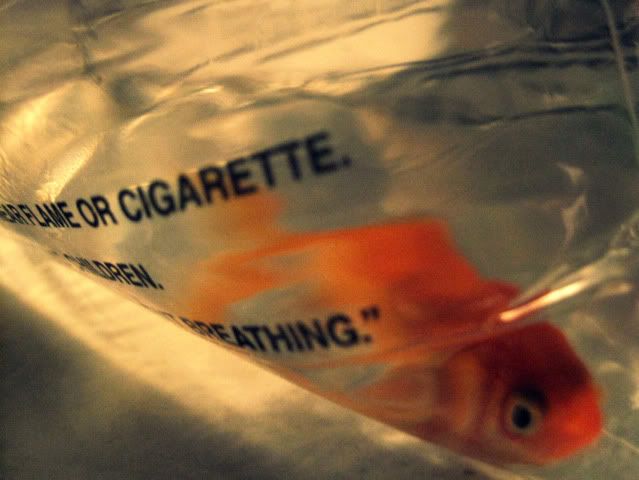 Then I look some photos of the window, with a VERY artistically drawn heart on it. haha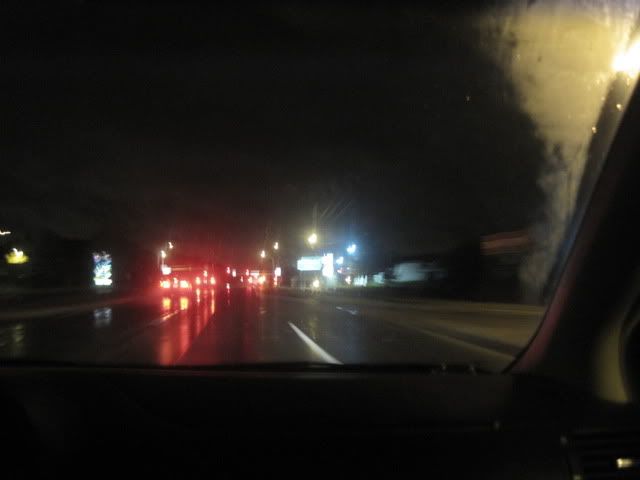 And I wore my August Burns Red shirt to school yesterday. I've finally found a semi decent way to wear t shirts. badddd photo though...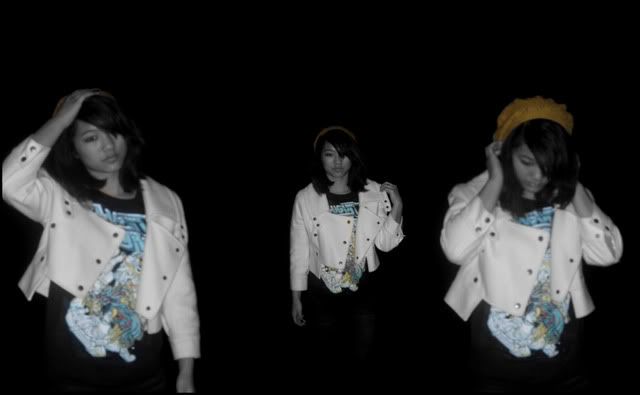 TO DO THIS WEEKEND: Buy fabric for my project for Fashion Class, go shopping for an array of amazing guy's v neck t shirts, new black skinny jeans, and fall needs.
Oh, and the lovely Nic gave me another award! thanks girl!
I'm Supposed to tell you about my top 5 obsessions right now...
1. MUSIC MUSIC MUSIC. My current happy song is Motion Sickness by Call the Cops. My Love song is called 11:11 by The Assembley Line, and right now this very instant I'm listening to Dogs Can Grow Beards All Over by The Devil Wears Prada
2. PLAIDDDS! I love plaids and flannel for Fall, if you get them from a thrift store it's better. OH and I love berets/beanies too! they're awesome
3. GAGES??? I think I kinda want to get small ones... SHOULD I???
4. Tator Tot Hotdish... it's a thing we Minnesotans have. haha I made it for my family for dinner. It's DELISH
5. Skinny Jeans. Uhhh if they're on guys, its better! However, if they're a lil chubby than no. I wear skinnies religiously!!
I"ll pas this onto 5 people on my next post, I gotta fly kids!!


LOVE YOU ALL! thanks for all the nice comments and such!