A student from one of the colleges nearbye came in and talked about the fashion apperal program they have at the school today during fashion and clothing. She showed us some of the clothes she had to make, and talked about what they did at the school. She interned in London for Micheal Williams two summers ago!
Today I had the whole grunge look going on...
Plaid: Vintage, tights and v neck: Target, shorts:Hollister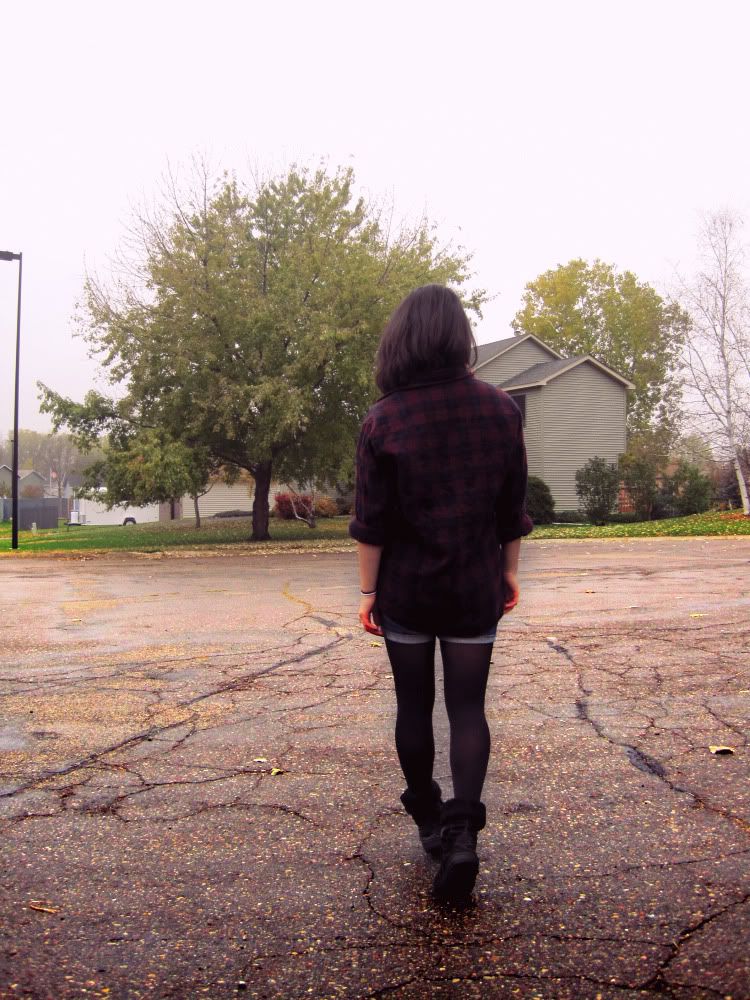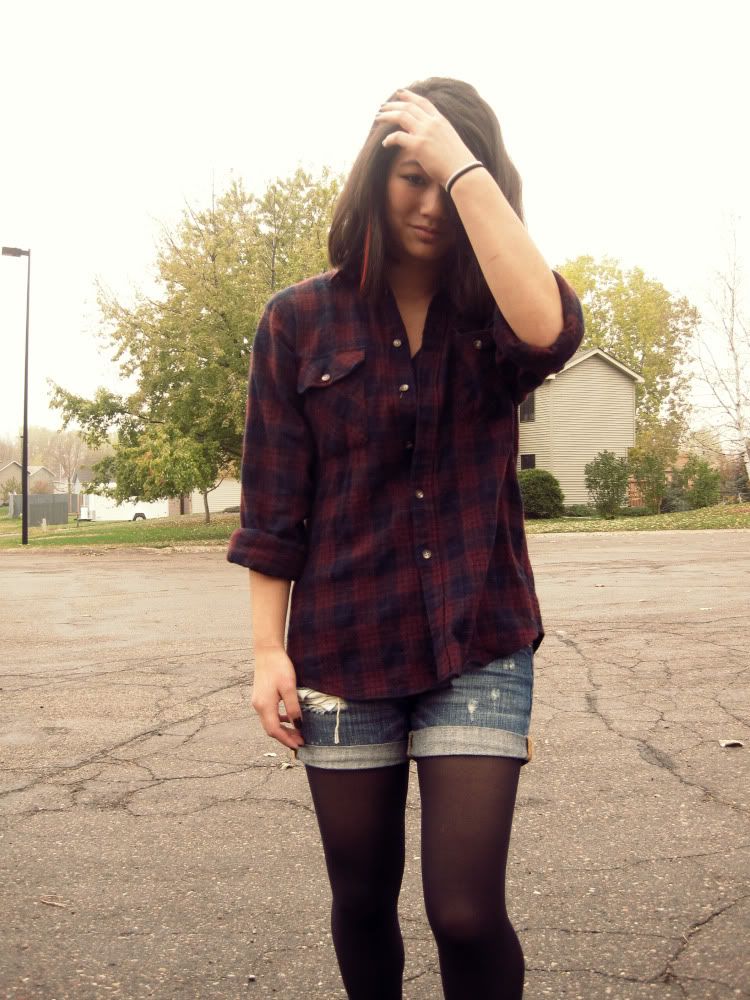 Have a good rest of the week everyone!