So if you didn't know... the beautiful Chanel Iman and Jourdan Dunn grace the cover of November issue of Teen Vogue. I've adored Chanel since she, Ali Micheal, and Karlie Kloss appeared on the 2008? February cover. Both Chanel and Jourdan look amazing! Very effortless and simple. The way I like it. In the interview they explain how they weren't really friends. They always competed against eachother because most designers only wanted one black model. We find out later in the interview, they've finally worked things out and have stopped "fighting"

Here's some snippits from the interview, and some lovely photos!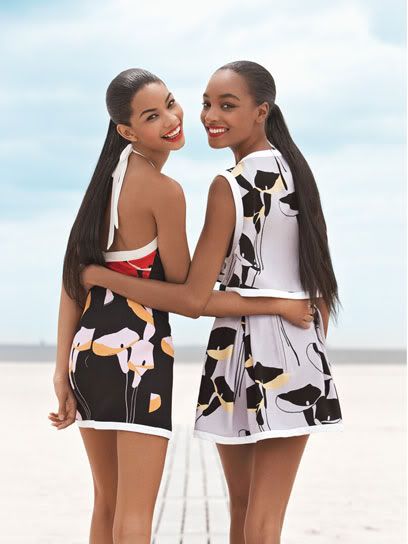 Jourdan, on the harsh realities of the industry:
"I remember last season I was about to go into a casting, and my agent phoned and said, 'Turn back. They decided they don't want any black models.' I was like, 'They're actually telling you that's the reason? Are you serious?!'"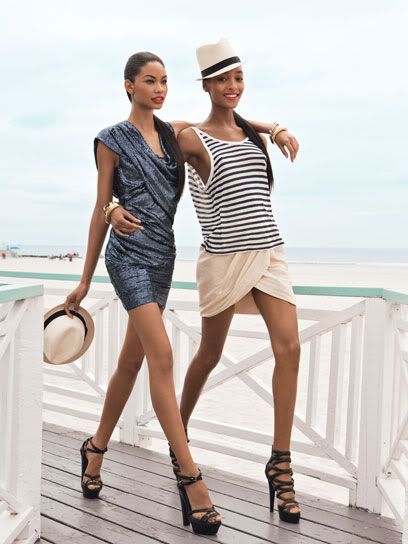 Jourdan, on her unplanned pregnancy:
"It was really hard. "All I could think about was what my mom was going to say, my agency, my boyfriend. When I told my mom, she started crying and blaming herself. She got pregnant with me at the same age, and she said, 'I don't want you to have to go through what I did.'



CHANEL, ON MOTHERHOOD: "No babies for me until I'm in my 30s! I'm focused on my career right now. I can't even take care of my dog."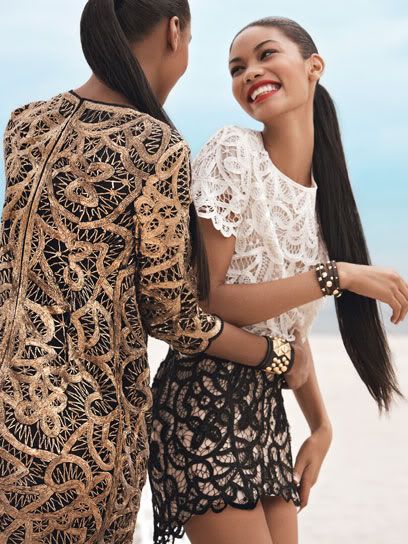 Chanel, on the future:
"I don't want to be known as the black model. I want to be recognized as Chanel Iman, a personality. Five years from now I see myself still working hard to get where I want to be, because I think big. I think the best. Maybe I think too large."

The full issue comes out November 13th! i'm exited for this!!!!
School today and yesterday have been good. I guess I'm starting to kinda come out of my shy shell, and starting to become me. Now if I could just get the guts to talk to the guy in my Bio class...
Have a great week everyone!!! xoxox