Today was a lovely Fall day. Went to chuch this morning (bleh...) then mom and I went to this lovely bakery that used to sell these beautiful Swans made out of pastry. they were so yummy. We just got some wheat rolls and a passion fruit cupcake that was AMAZING!
Sorry if these pics make everyone hungry....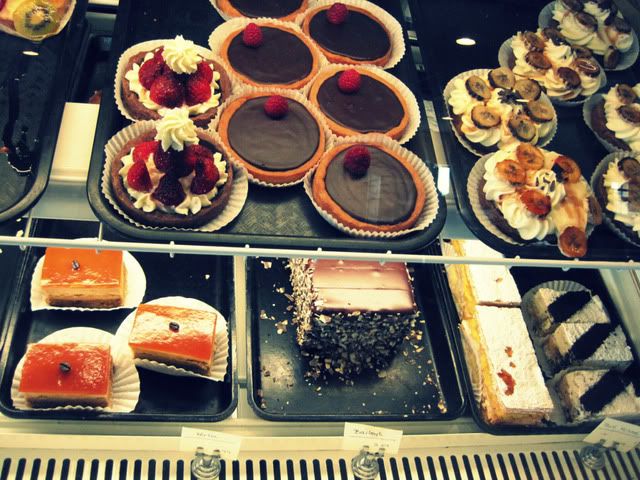 THEN.... we went to the apple orchard and bought some yummy apples!
And here's what I wore today... Skirt and belt: H&M, shirt: vintage, leather jacket: Taget, flower headband: forever21

Hope everyone else had a lovely weekend. I'll show you everything I got from the Arena sale tomorrow!!! xoxxo