It seems as if every big decision I make, turns out to be a huge mistake. Every single one. I think at one point. I'm doing what's right for me and my family, something that's gonna help everyone. Turns out I will always get crap from people for it, and end up with that feeling of "why the hell did I do that?" Sorry, I'm just venting, and am at the moment sad, confused, mad, and most of all I am lonely. I'm without the comfort of the people I took granted for. I wanted more than I had, thinking running away from it was the answer. At one point, I think things are gonna turn out good, but they don't. and I gotta live with that mistake for a long time...why is mom always right? Once they become a mom, they must get that maternal instinct inside them.
Well whatever, i'll just have to keep moving on... all alone with out the comfort of friends. haha. that makes me sound like a total looser. Uh here's what I wore today at school. "Wasted Youth" shirt and grey slouchey vest: Local Boutique. Leggings:H&M
my dog got in the way for this photo!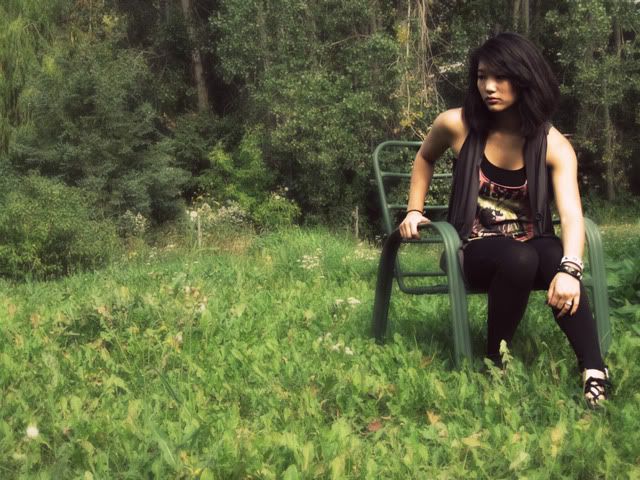 Anyways, I hope you all have a great weekend. there's a "white out" football game at my new school that I would go to, but I don't know anyone.... so that's a no xoxo